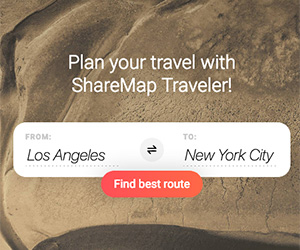 Description:
Railroad Trieste (ITALIA) - Parenzo/Porec (CROATIA)

The Parenzana (in Italian) or Porečanka (in Croatian) is a defunct narrow gauge railway (operating between 1902 and 1935) between Trieste and Poreč (in italian Parenzo, whence the name Parenzana). In Istria the names are written in both languages: Croatian / Italian.

RED LINE - The main routes with the main stations:
Trst / Trieste - Koper / Capodistria - Lucija / Lucia (to Piran / Pirano) - Savudrija / Salvore (to Umag / Umago) - Buje / Buie - Motovun / Montona - Nova vas / Villanova (spur) Poreč / Parenzo - Kanfanar / Canfanaro.
BLACK LINE - existing railway line to Pula.
BLUE LINE - tram line, that used to connect Piran with Parenzana.
GREEN LINE - possible tram line to connect Umag & Savudrija with Parenzana.
YELLOW LINE - possible tram line to connect Lagunas & Poreč with Parenzana
ORANGE LINE - possible tram line to connect Rovinj with Parenzana
PINC LINES - possible tram lines (3) in Pula.

Click on the stations to see name or info.
Created:
2015-08-06 10:56
Modified:
2015-08-10 16:08
Map QR:
show