BobMcDerp
2019-02-28
17:29
missing exeter to london, goderich to guelph.
BobMcDerp
2019-02-28
17:30
st marys to sarnia
Billy
2019-09-14
20:32
ann
2019-09-21
15:23
Its so interesting to see the details regarding the Southern Ontario
wedding rings for women on sale
railway map. I think the details listed out in the link provided here. I want to know more details regarding it. Hope that you will update the details as early as possible.
Michael Sam
2019-10-05
07:53
The map looks great. This is one of the best design. If you want buy any product from amazon you can buy through deal website which they offers
20% off amazon coupon on any item
for a limited time.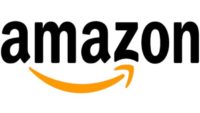 Anderson
2019-10-05
07:59
I have been using this map for a while. This is the perfect map for the navigation purpose
Deal Saving
JanelleCPerkins
2019-10-12
11:08
Hey guyzz, I am preparing for my railway exam and I need some tips from you about how I can do my exam clear. Well, i am doing a part time job, I write assignments for the students because my writing skills are very good and for this I like to take help from
https://www.essaywritingnz.com/do-my-assignment-for-me/
becaue this is the best writing website and I am using it from a long ago and I will suggest everyone to use this website because I am leaving this work soon when I will get posted for a job.
rolandoaka
2019-10-15
03:15
L'attuale metodo di Sort 8 in arrivo appare al fine di funzionare con le calzature Nike Atmosphere Tailwind settantanove il programma gemello simile al Boa che fornisce alla Adidas Ultraboost diciannove calzature stile laceless. Questo particolare
Scarpe Nike Free RN Flyknit 3.0
programma gemello sembra fornire aree di blocco personalizzate - qualcosa che personalmente ritengo possa mancare usando le versioni laceless che abbiamo osservato finora. Mentre questo può produrre un po 'più di massa verso le calzature, potrebbe consentire all'individuo di personalizzare la quantità di blocco tra il piede anteriore, il mesopiede e il colletto da allenamento. Il compromesso che potrebbe diventare davvero degno i chili in più effettivi.